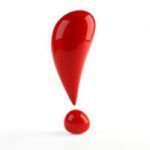 Dear business friends, exhibitors and visitors!
We would like to inform you about an important change in the date of the next year's FOR PASIV trade fair, which will traditionally accompany FOR WOOD, FOR THERM. Trade fairs will be added for the first time on 3 – 5 March 2022 in the PVA EXPO PRAGUE complex. Due to the coronavirus situation in the Czech Republic, we were forced to postpone the traditional February date, and thus support higher safety of exhibitors and visitors.
Thank you for your understanding and we look forward to seeing you!